Poke Frisée Restaurant
Gallery at Westbury Plaza
900 Old Country Road, Suite1008
Garden City, NY11530
Forbes cited the poke bowl as an example of the trend for tactile food, as the dish features a range of textures and colors, making for a unique and interesting culinary experience every time. It's a dish that appeals to both Millennials' love of food trends and Gen Z's health-conscious eating habits. So what is Poke? Poke means"to slice or cut"in Hawaiian and refers to chunks of raw, marinated fish that come with a variety of colorful sauces, piles of crunchy toppings, and a slew of bases, from rice to lettuce to kale noodles. It's a remixed sushi experience, taking all of sushi's beloved ingredients plus salad, throwing them into one delicious bowl.
And it gets even better when you remember that the benefits of fish are well-proven: it reduces your risk of cardiovascular disease, is a good source of vitamin B12, vitamin A and magnesium, and it's high in protein. Also, the veggies are full of nutrients and are low in calories. Inspired by sushi and salad, Poke Frisee is committed to bringing you healthy and fresh food. We only use sushi grade fish.
Considering that some customers want to eat healthy but not raw fish, we also provide our customers with a fully cooked Poke menu, with items like roasted eel, crab cake, shrimp tempura and fully cooked beef steak, chicken cutlet. In our Poke Frisée restaurant, poke bowl is a four-season meal that won't get stale by summer's end.
Beside Poke bowl, we are going to bring your another new food trend which is called acai. Açaí bowls are the latest trend in providing a healthy and even more delicious alternative to frozen yogurt or ice cream. Açaí berries mostly found in Brazil, resemble grapes are actually quite low in sugar, containing close to 0 grams per 100g serving. There are studies that show that acai fruit pulp is even richer in antioxidants than cranberries, raspberries, blackberries, strawberries, or blueberries. The average acai bowl is filled with antioxidants, vitamins, minerals, fiber, protein and healthy fats. Acai berries also have a pretty unique nutritional profile for a fruit — they are low in sugar and higher in healthy fats.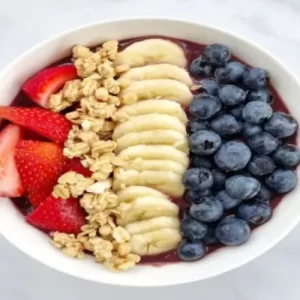 Acai Bowl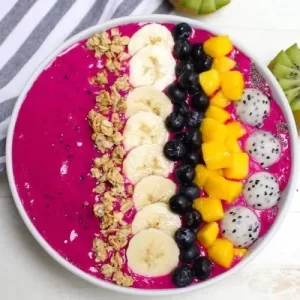 Pitaya Bowl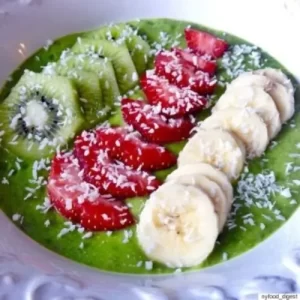 Green Bowl
Our acai bowl will blend acai puree with strawberries, banana and a splash of coconut milk. Then top with two layers of granola, strawberries, blueberries, banana, shredded coconut and a drizzle of honey. It is a delicious tropical fruit and when it comes served as a bowl it makes waking up a whole lot easier. After eating a bowl, you will not only feel happily full and have satisfied a sweet craving, you'll have also done something that was good for you.